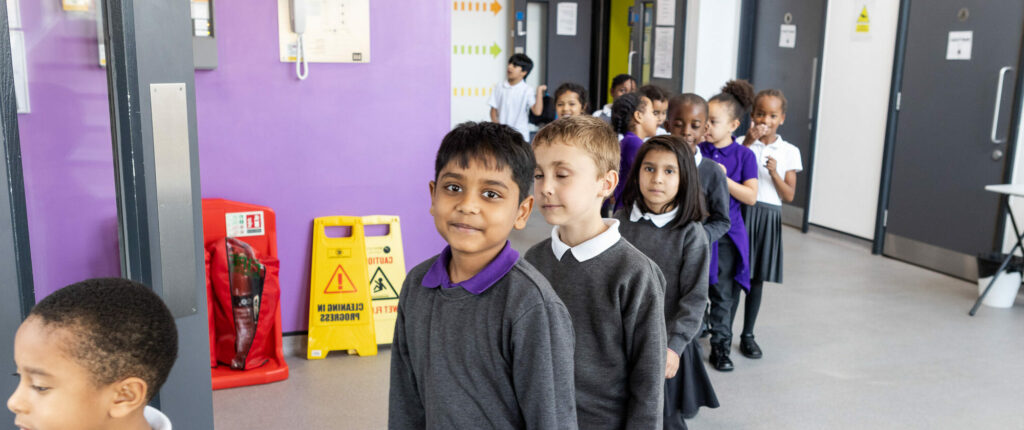 Hello and welcome to Year 5!
I am the Year 5 class teacher, Miss Willoughby. We are very excited to be teaching your child over the next academic year and hope to make learning engaging and interesting for all. 
We're looking forward to a fantastic year with your children. Thank you all for your support, and if you have any questions, please don't hesitate to ask.
Dear Parents, Carers and Families,
We are happy to welcome you back after the Easter holidays! We hope you enjoyed a two-week break and are  prepared for the next term.  This half term, I will continue teaching the pupils with the support from Mr Wardlaw and Mr Jones, who will be working one to one with a pupil.
This term in Geography we will learn about Americas. We will explore features of North and South America and explore the biomes, climates and the aspects of physical and human features . In History, this term we're starting to learn about Manchester and Industrial revolution. This is such an amazing and interesting topic that we're sure the children will love learning about. We will explore the impact that Industrial revolution had on Manchester and on the world, explore the development of Cotton industry, look at the work of philanthropists and explain how the Industrial revolution was powered by the Slave Trade.
Please continue supporting your children to read at home every day. We recommend that you listen to your child's reading for at least 15 minutes a day and remind them to change their books regularly.
Please make sure you provide 10-15 minutes a day where your child has a quiet time and is encouraged to read.
We request that the children change their books weekly by bringing the books back to school and handing them to the teacher. Please remind your children to bring their reading books to school as soon as they have finished reading it.  Mr Wardlaw is always available to support the children with changing their books at the end of the day.
In class, we will provide many opportunities for the children to practise their reading comprehension during our guided reading sessions.
In Science, our topic is Properties and Changes of Materials – an excellent unit filled with practical activities aimed at helping children understand the difference between materials and how they affect each other.
In Maths, we are learning shape, position and direction, decimals, negative numbers, converting units and mass.  In Year 5, we would expect all children to have a good knowledge of all their times tables and will provide a weekly opportunity for pupils to practise their times tables in class to make sure they maintain a secure knowledge of their times tables. Please support your child at home with practising their time table weekly.  Your child's arithmetic skills are incredibly important and are the foundation of many areas in Maths. To help your child prepare for the next arithmetic test, we will continue doing weekly arithmetic tests. Your child will bring their marked test home and it is essential that your child corrects 4-5 mistakes from the test. This will help them to do better in the next test.
Every Monday morning we will have PE and this term we will explore Gymnastics and Cricket.  I would like to remind you that PE kit should include:
a white T-shirt
a black hoodie and black joggers
shorts or leggings
black trainers or pumps
Please make sure that your child ALWAYS comes to school in a school uniform and brings a bag with a PE kit. They will get changed in school and will be changing back into their school uniform at the end of the day.
Please remind your child every Sunday evening to prepare their PE kit for the next morning to take it to school.
We do not accept branded (no NIKE, Adidas or other brands should be worn) PE kits, colourful tops or football kits or hoodies.
We are timetabled for the second outdoor PE lesson on Monday afternoon and as the weather is getting better we will be having our sessions outside.
Homework
In Year 5, we will provide your child with a homework on Friday, which will usually include:
A list of their weekly spellings
Reading comprehension task
Arithmetic test
Times tables test – will be available for printing at home through Class Dojo or can be practised on TTRockstars.
This will need to be completed in their homework books and returned the following Thursday to allow us some time to check it and prepare the new homework.
If you have any questions, I am happy to answer your questions after school. Please do not hesitate to contact myself, Mr Wardlaw or Mr Jones by speaking to us after school, by phoning the office to leave a message or by making an appointment if necessary.
We are looking forward to a fantastic term with your children.
Thank you all for your support.
Miss Willoughby, Mr Wardlaw and Mr Jones   Year 5