Welcome to our Nursery Class!
This term's topic is "How do I feel today?". We will be learning about different emotions, including how to recognise and control our own. Personal, social and emotional development (PSED) supports children to learn to get on with others and make friends, understand and talk about feelings, learn about 'right' and 'wrong', develop independence and feel good about themselves. Teaching children about emotions helps them to regulate and recognise how they are feeling and helps us to build better relationships. That's because being aware of our emotions can help us talk about feelings more.
What your child needs to bring to Nursery.
Bag with lots of spare clothing including socks and underwear
Wellington boots
Water bottle
Waterproof coat, hat, gloves and scarf in the winter
Sun hat, sensible summer shoes and sun cream in the summer
Nappies/pull-ups and wipes if needed
Any prescribed creams or medication (paperwork will be completed before any medication can be administered)
Please label all belongings with your child's name.
Chelsea Kavanagh
Nursery Teacher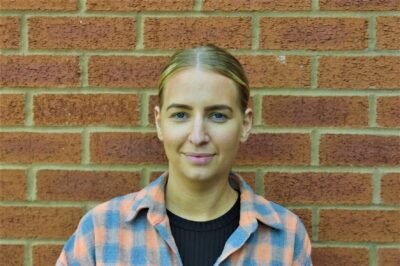 Hanife Beqa
Nursery Practitioner
Gabrielle McKenzie
Nursery Practitioner