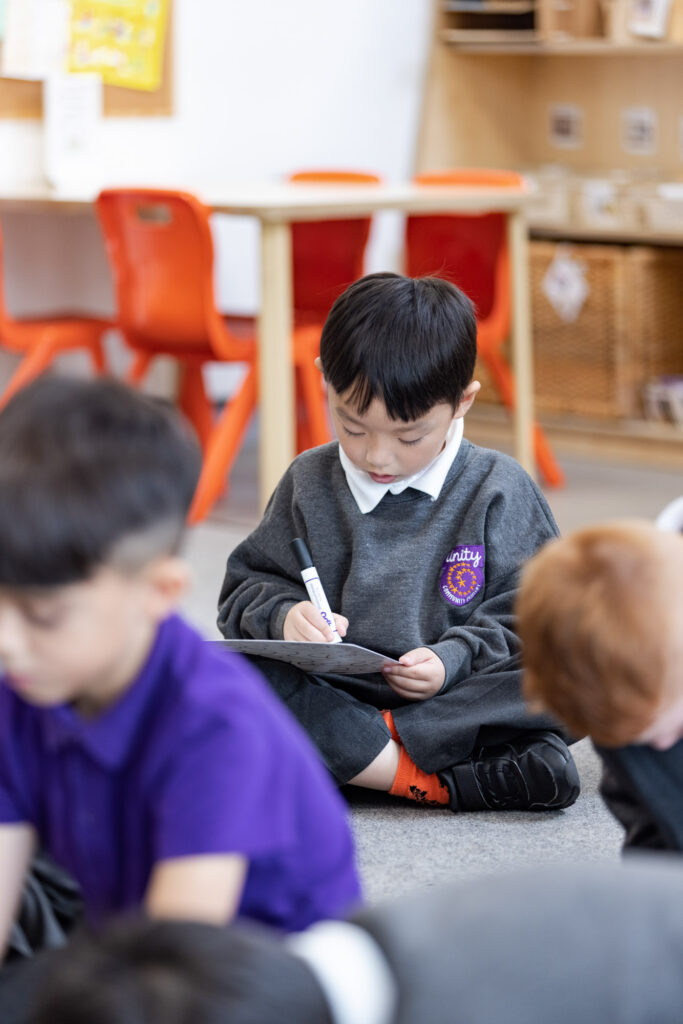 Welcome to Reception!
I am Miss O'Toole, the class Teacher, and Miss Smith is the Teaching Assistant. We are extremely excited to be teaching your child and hope to make learning engaging and interesting for all.
If you'd like to talk to any of the Reception team, please look out for us in the playground after school. We are always happy to speak to you about any concerns you may have.
Happy New Year to all our children and families!
What a fantastic first full term at Unity our Reception children have had. They have all settled in beautifully and we are proud of each and every one of them!
In the first half term of Spring Term, our topic is "Space" and we will be exploring our big question, " Where will I go? " We will be learning all about the sky at night and the Planets beyond! We will also be learning about a very special " Change maker " in living memory who will help us to deepen our understanding of space travel.
Our learning in the second half of Spring Term will be focused around "British Birds." We will be learning all about different birds and their habitats right here in Manchester. We will be exploring all the ways that we can encourage birds and wildlife to come into our school garden and will be finding out how we can care for these beautiful creatures. This will involve us all spending lots of enjoyable time in our outdoor area as we become amazing bird watchers.
In Maths we will be continuing to develop our subitising skills and will be looking into the compositions of numbers up to 10 in more depth. You could really help your child at home by playing Dominoes or lots of board games using dice.
In phonics we will moving onto phase 3 and follow the Little Wandle scheme. We will be building on our phase 3 skills to begin to write more complex words and phrases.  You can support your child with phonics at home by watching the videos here: https://www.youtube.com/watch?v=-ZtjFIvA_fs
We will be continuing to send individual reading books home each week. There are also additional reading books for you to access free at home with your Collins e-Book login. To access your child's Big Cat e-Books,go to: https://ebooks.collinsopenpage.com/
Please continue to make sure that your child has a bag of spare clothes on their peg. Please remember to put your child's name in everything.
Each Tuesday, we have Coach Zoe from Manchester City who comes and delivers our sports programme.
We will send you information and key dates over Class Dojo so keep an eye out for our weekly posts. If you have any questions please just pop in and see us. We are always happy to help.
Thank you for your support.
Mrs Neil, Miss O'Toole and the Reception team.