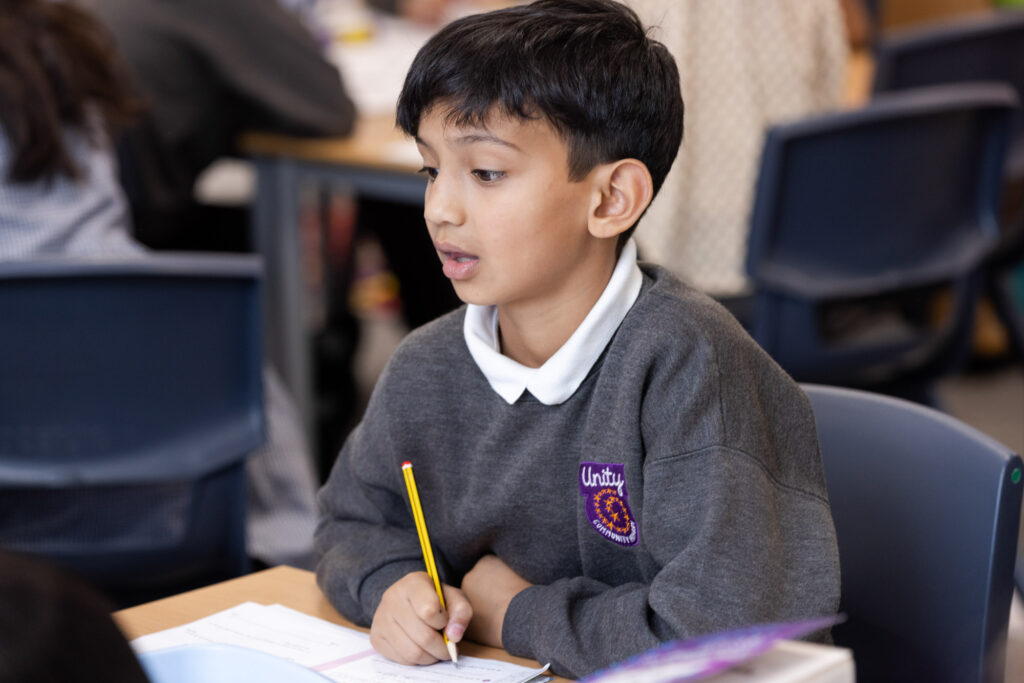 Hello and welcome to Year 6!
My name is Mr Cook, the Year 6 class teacher, and Ms Afroze is our teacher assistant. Together, we are passionate about creating a focused and nurturing classroom that encourages confidence and builds independence. As the children enter their final year at Unity, we will be preparing them for their SATs tests, as well as life at secondary school.  
We are very excited to be teaching your children this year and please don't hesitate to speak to any of the Year 6 team if you have any concerns.
In Maths this term, our focus will be on place value, the four operations and fractions. We will also be working on our mathematical reasoning so that the children feel confident and prepared for their SATs. 
In Writing, we will be exploring a range of genres, including diary entries, non-chronological reports and suspense stories. Through this, we will be focusing on a range of Year 6 grammatical features that will also support children in their grammar and spelling test. 
With Reading, we will focus on a different reading domain each week, and you can support your child at home by reading with them each day for at least 5 minutes. 
In History, we are very excited to be learning about the Vikings and our geography focus will be on deserts. 
Homework will be given out every Friday and we expect it to be returned by the following Wednesday. PE will be every Tuesday afternoon so please make sure your child has their kit every week. Our PE kits are a white t-shirt, dark coloured shorts or tracksuit bottoms, and trainers or pumps. Can we ask for no cropped T-shirts, brightly coloured PE kits and no jewellery. 
At the start of May, all year 6 children across England will be taking a test called the 'SATs'. We will spend lots of time supporting your child in school to ensure that they prepared and ready for these tests. To support us with this, we ask that homework is completed on a regular basis.