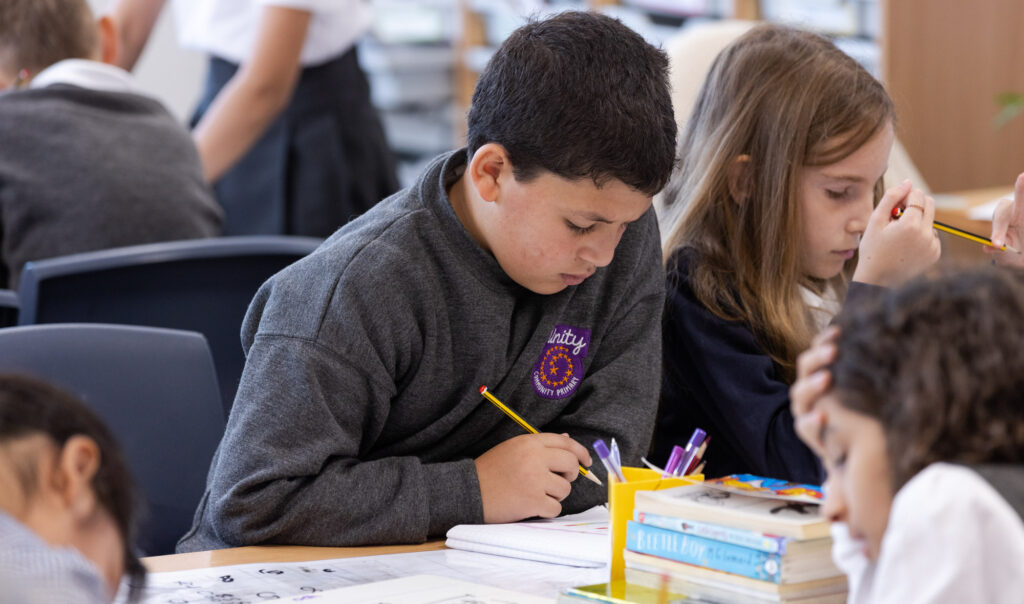 Hello and welcome to Year 4!
I am Ms Ogunyemi, the class teacher, and Mrs Salik is the teaching assistant. We are extremely excited to be teaching your child over the next academic year and hope to make learning engaging and interesting for all. We're looking forward to a wonderful term with your children.
If you'd like to talk to any of the Year 4 team, please look out for us in the playground after school. We are always happy to speak to you about any concerns you may have.
For this year, there are a few things that we want you to bear in mind so that the children can get the most out of their learning.  Children will be taking part in swimming lessons. Children must bring a towel, a swimming cap and a swimming costume (no swimming goggles) every Wednesday. Children will be walked down to the local swimming pool 15 minutes away from the school, where there will always be three trusted adults taking care of them.
In Maths, our focus will be recap place value from Year 3 and then move onto larger numbers up to 10,000. We will also continue to practise our multiplication tables, understand and measure perimeter, and then move onto addition and subtraction, and multiplication and division
We'll do lots of reading and writing about texts set in ancient Rome, in Literacy, such as Escape from Pompeii by Christina Balit, The Story of Romulus and Remus and other Roman myths and legends.
Our PE lessons will take place every Friday. Please ensure that children bring their PE kits on a Friday morning. Our PE kits are a white t-shirt, dark coloured shorts or tracksuit bottoms, and trainers or pumps. Can we ask for no cropped T-shirts, brightly coloured PE kits and no jewellery.
Children will be given Maths or English homework every Friday, which will be related to their learning. They will need to bring back their homework every Friday.
This year in June, children will be taking the Multiplication Test Check. This is a statutory test that all children in Year 4 will have to sit.
Finally, children should be reading at regularly at home and should bring their reading books into school every day.  This is so we can read regularly with the children to ensure they are getting access to high quality texts.