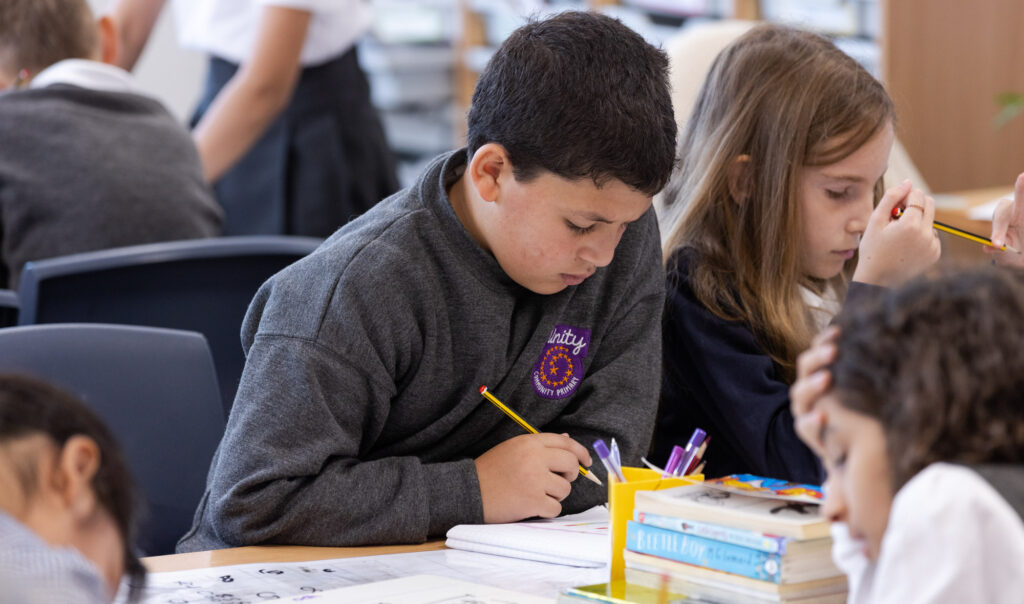 Hello and welcome to Year 4!
I am Ms Ogunyemi, the class teacher, and Ms Salik is the teaching assistant. We are extremely excited to be teaching your child over the next academic year and hope to make learning engaging and interesting for all. We're looking forward to a wonderful term with your children.
If you'd like to talk to any of the Year 4 team, please look out for us in the playground after school. We are always happy to speak to you about any concerns you may have.
Dear Parents/Carers of Year 4
We wish you a very happy new year! It was lovely to see the children back after the Christmas holidays looking smart in their school uniforms and ready to learn. We are looking forward to a great Spring Term of learning!
In English, we are excited to be learning to write portal stories and chronological reports and using strategies to extend sentences using clauses and detailed description. In Spring 2, the children will also have a great time learning about suspense stories!
This term in Maths, we will be focusing on multiplication and division before moving on to measures, and Spring 2: fractions and decimals. Keep practising times tables with your children. It is essential to progress. TT Rock Stars is great for this!
We are launching new topics in History and Geography: Romans in Britain and Mountains respectively. The Romans brought huge change to Britain, which we will explore, including inventions, technology and advancement of British society. This may include an exciting trip! All will be revealed soon! The children will be learning about the highest mountains in the world as well as in the UK. Map-reading skills will also be a focus in our learning.
In Science this term, we will be focusing on biology: human and animal processes such as digestion as well as food chains, habitats and grouping living things.
PE – All children must wear Unity PE kit, which consists of black shorts, leggings or joggers, plus a white T-shirt and trainers. Class 4FO have outdoor games on Thursdays and 4LP on Fridays.
Swimming
Class 4LP have been enjoying swimming on Wednesdays and will continue this half term, after which 4FO will begin lessons. They will need a swim-suit/lycra swimming trunks and a swimming cap, plus a towel; NO goggles!
It has been great to see children reading every day and we would like this to continue. Pease read with your children and ensure they are completing and changing books regularly.
Homework is set on Fridays. Keep up the great work of supporting your children with this and bringing in before the next Friday.
If you have any queries, please feel free to contact us on Class Dojo, where you will also be able to access information about school and photos of your children doing super activities.
Thanks for all your amazing support.
The Year 4 Team!