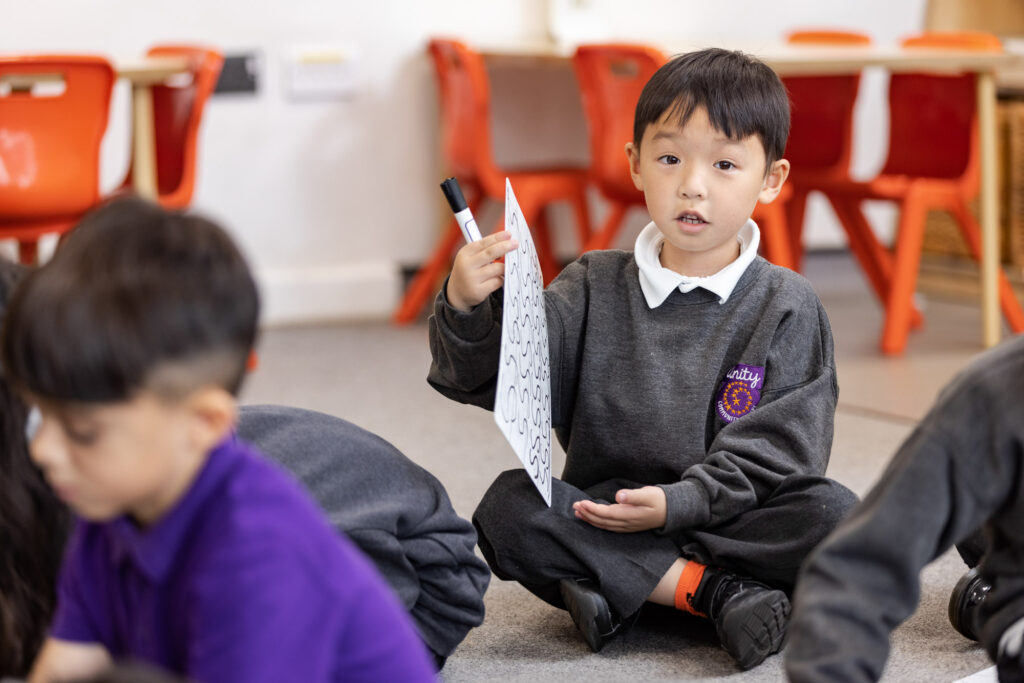 All new pupils starting our school will receive a free Unity sweatshirt and book bag.
The Unity Community Primary uniform consists of:
Dark Grey sweatshirt or cardigan with school logo
White or purple plain polo shirt
Dark grey trousers or skirt/pinafore dress
Purple gingham check dress (Summer)
Black footwear
No jewellery except ear studs and a watch.
The PE kit consists of a plain white polo shirt and plain black shorts, plain black gym skirt or plain black tracksuit bottoms.
Second-hand uniforms can benefit all parents, particularly those on low incomes or with multiple children in need of uniforms. In addition, by extending the life of garments, it is more sustainable.
We have second-hand uniforms available to buy [details].